West Portland United Methodist Church
Sunday Mornings
10:30 am
Over Zoom & Facebook Live
Due to concerns with the Covid-19 Virus,
West Portland UMC will not be having
IN Person Services for the foreseeable future. Please join us live on Sundays @ 10:30am on Zoom. You can register to join on the Events Page.
​
UPDATED INFO:
With the Governor's Executive Order the physical church office will be closed until the order is lifted.
If you need to get a hold of the office
email
or
Call the church office 503.246.4343 and leave a message. We can remotely check the messages
That every person at West Portland United Methodist Church become a Disciple of Jesus Christ as demonstrated by four behaviors:
Sharing our experiences with Christ

Praising God in Worship

Loving one another

Serving God
​
​
​
West Portland United Methodist Church celebrates Jesus Christ our Lord and Savior, whose love compels us to open our hearts and hands, encourage one another and carry God's love into our community.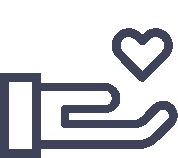 "Whoever is generous to the poor lends to the lord, and he will repay him for his deed."